Insa II BK Whats Up?
Working in politics gives you the wonderful opportunity to travel the country and work on races across the USA. I was lucky enough to road trip it to Brooklyn with my co-workers. We hit the streets to canvass and talk to voters throughout the district.
To celebrate our bonding time together, we hit Insa for some good Korean BBQ. It was randomly cold that weekend, so we decided to find some warm comfort in tasty foods and tea. Insa has great atmosphere with Korean BBQ + karaoke rooms in the back of the restaurant (honestly wish we had more time to go back there and try it out!)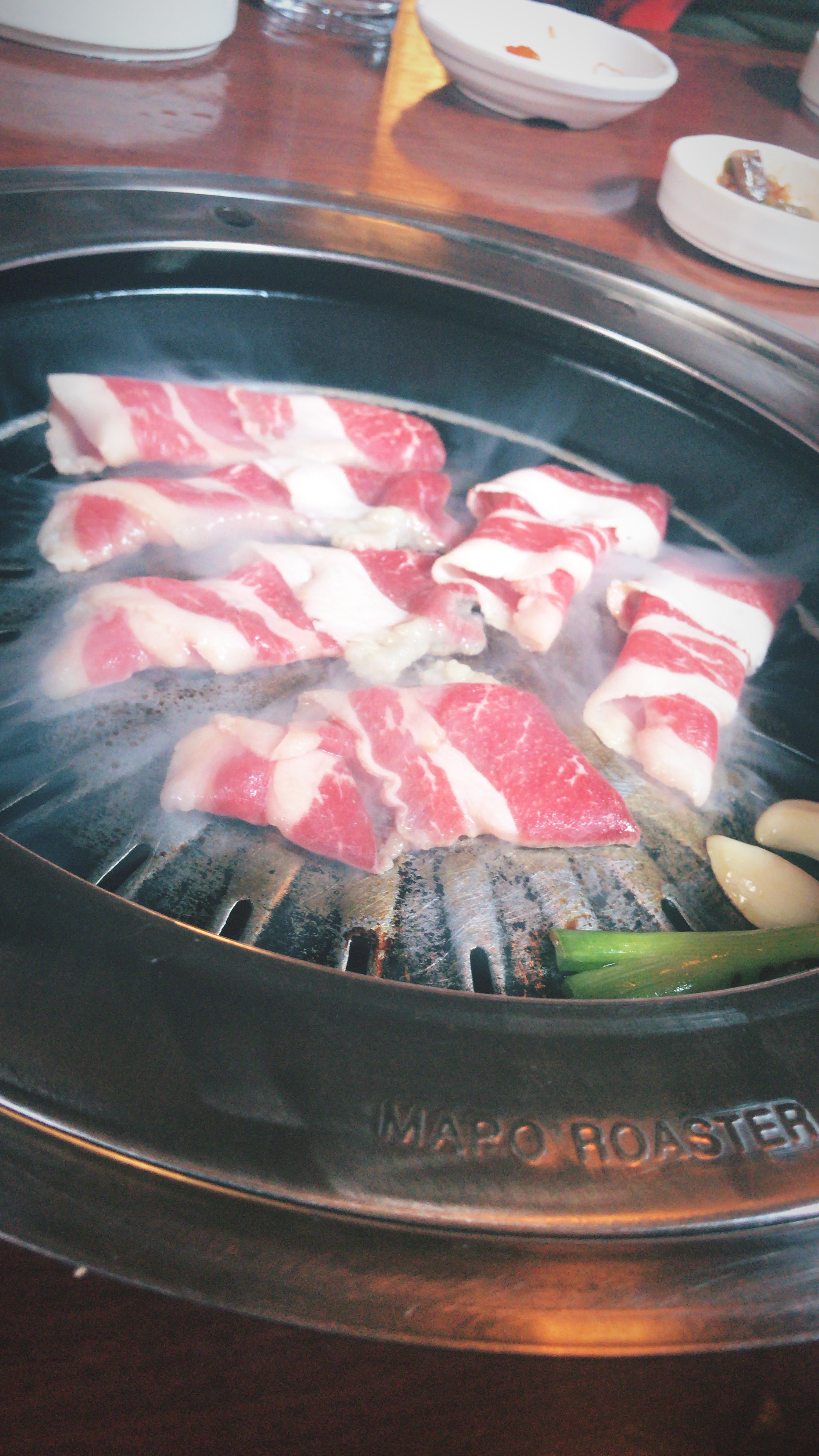 Marinated Beef
Ordered this for the table
If you don't like family style - I wouldn't suggest this place. This is place was definitely made for groups or friends who actually like each other. Lots of sharing is involved in Korean BBQ anyway, but my group included me and four other people. We had two appetizers, bibimbap, and two different meats for the table. It was a great last feast type of meal. If you are new to Korean BBQ, this is a great place for you! They tell you what you may or may not want + they cook the meats for you which is awesome.
Side note: Their in house spam is amazeballs! Do try it!!
The bar is great for drinks for a quick hang out or romantic enough for drinks under the cherry blossom tree!
If you decide to try Insa, please let me know!
Price Point: $$-$$$
UrbanTea Rating: ☕️☕️☕️☕️☕️